Keeping everyone clued up in any organisation can be a complete nightmare. Multiple copies of documents and out of date guidelines are a huge liability.
Using Nocode for your Intranet, gets rid of these headaches. Using Google's excellent collaboration tools you can let the right people update the right content, then in one click publish all of the updated content to your Nocode Intranet in seconds.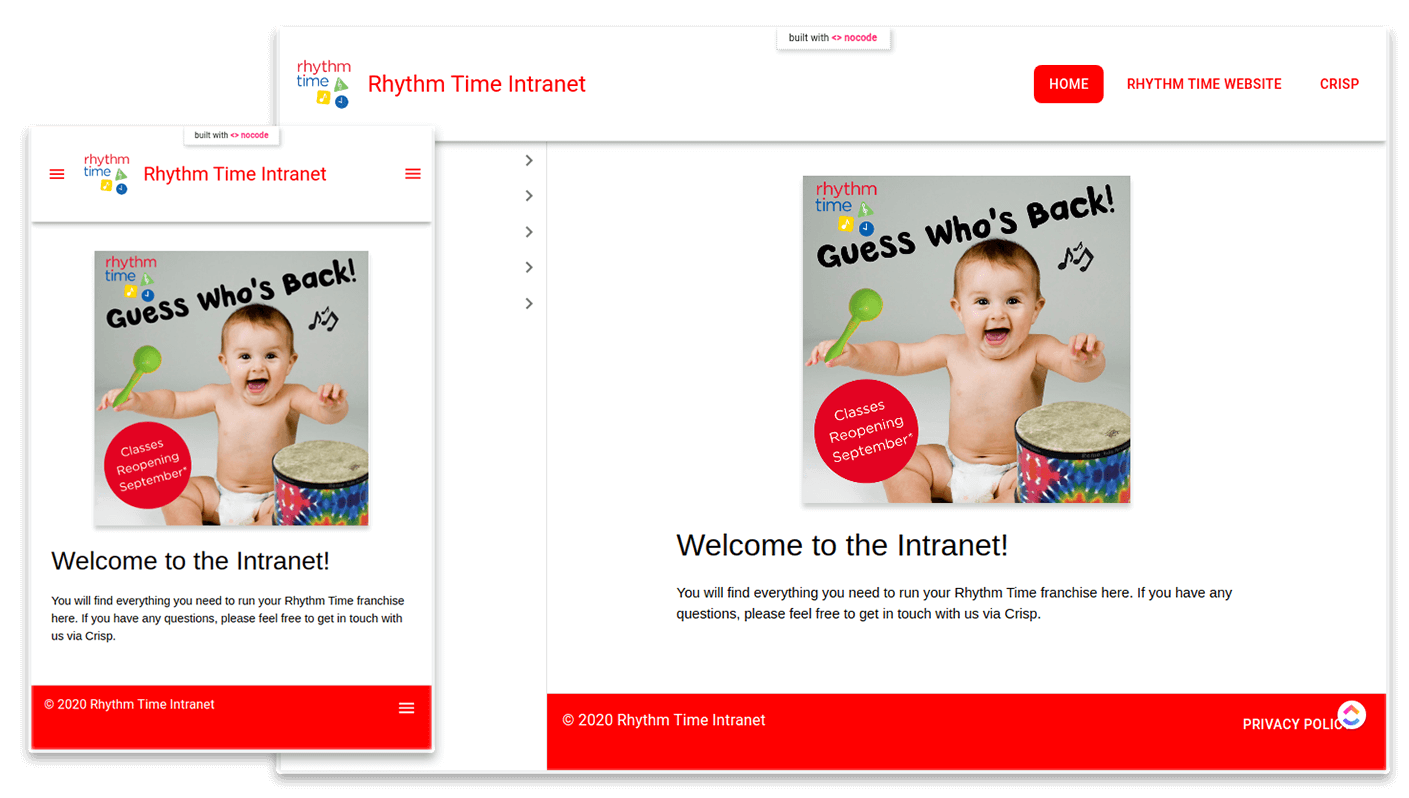 Manage your Intranet effortlessly
Google's collaborative tools are perfect for document management and knowledge sharing, work in harmony to help boost productivity, efficiency, and communication.
Our easy to use software is super simple to use, no IT experience is needed to be able to create your perfect digital workplace.
Why Nocode for your Intranet?
Write and arrange your Google Docs, while collaborating with colleagues.

Password protection will mean that your confidential internal information will stay that way. This can either be set on a per user basis, or if you use GSuite you can enable access to anyone on your domain.

Our Search feature means your colleagues will always be able to find the information they need.
Nocode has been built with one thing in mind. To make it super simple for anyone to create and maintain a company intranet without any of the technical issues that plague traditional management systems.
Use Google's security and collaboration tools to allow your colleagues to update the documents you need them too. Then allow other company users to search and find all of your critical internal resources quickly and easily.
Nocode
Works
So you don't have to.
Still no commitment, no credit card, no existing content required.