Documentation comes in all shapes and sizes for both internal and external use. Different types of docs require different voice, tone, formatting, contributors, audience, and content.
Regardless of which type Nocode is your new best friend. Nocode has some lovely little tricks up its sleeve to help create Documentation that is a joy to create.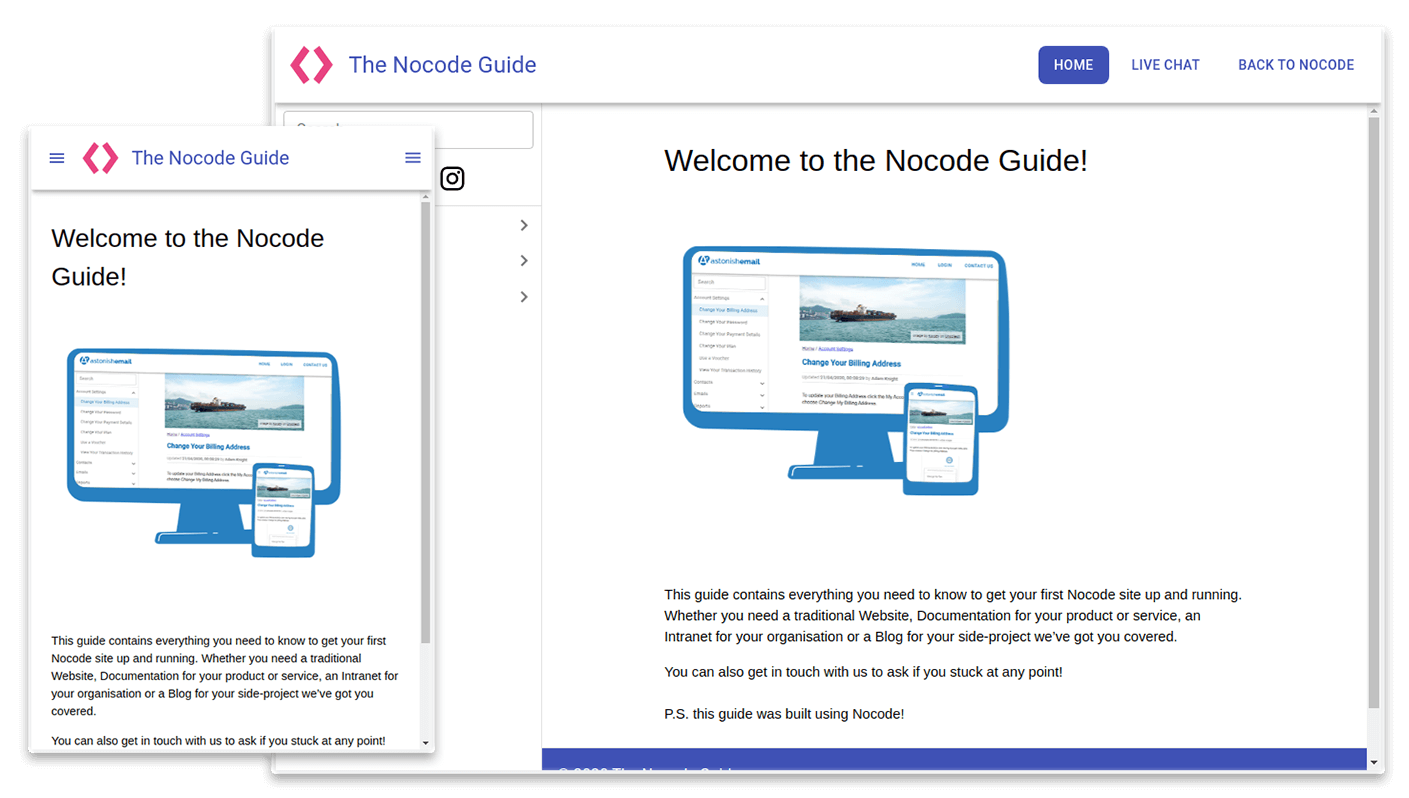 Publish your Documentation effortlessly
The best documentation is clear, concise, informative, and most importantly, adds value for its audience.
Combined with Google's collaboration tools within Docs, Nocode will let you and your team spend less time hunting things down, and more time making things happen. All without even needing to know anything about Markdown.
Why Nocode for your Documentation?
Write and arrange your documentation pages in Google Docs, stop spending hours rewriting content and uploading to a different service.

Collaborate with colleagues on those pages - Google docs collaboration features make it really easy to work together on a large number of files.

Our search feature will mean that users can very quickly and easily find what they're looking for within your Docs
Nocode has been built with one thing in mind. To make it super simple for anyone to publish their documentation without any of the issues that come with getting colleagues to learn Markdown or getting them to sign up for yet another system to contribute.
Simply share the relevant documents in Google Drive with the relevant people. Let them create and maintain them and when they're ready, click publish in Nocode. Job done.
Nocode
Works
So you don't have to.
Still no commitment, no credit card, no existing content required.